BEST Princess Bride Costume Ideas! "As You Wish!"
Princess Bride Movie Costume Ideas for Halloween
Princess Bride costume ideas for couples or groups are great for Halloween and 80's theme parties.  The Princess Bride is an iconic tale of true love that captured the hearts of most girls in the 1980's.  Myself included! I was head over heels for Wesley and I wanted to be Buttercup.. A lot of couples are looking for Princess Bride costume ideas because they want to dress as Wesley and Buttercup.  You could also do a group costume set with Wesley, Buttercup, Inigo Montoya, Fezzik or Vizzini "INCONCEIVABLE!"
You could even add that pompous Prince Humperdinck  if you needed another costume idea for this group set.  I've put together all sorts of costume ideas for the Princess Bride characters all in one place!
Westley Princess Bride Costume, Man in Black
Ah…Westley, those blue eyes! That blonde hair! The way he said "As you wish" could melt the heart of any girl in the 80's.  There are two different looks for Westley, a peasant farm boy and the most memorable – the "Dread Pirate Roberts." A black pirate shirt, tight black pants, black books and a black head wrap was what Westley wore as the Dread Pirate Roberts.  It would help if you were drop dead gorgeous, but not necessary.   This costume here comes with the shirt, pants, boot tops and banana.  I would definitely add a sword to this because of the famous fencing match between Westley and Inigo.
"If you're in such a hurry, you could lower a rope or a tree branch or find something useful to do."
Westley Dread Pirate Roberts Costume
The Sword of the Dread Pirate Roberts
Princess Bride Westley Costume, Peasant Farm Boy – Hubba, Hubba!
My favorite look although not the most common one, is that sexy "Farm boy" look that Westley had.  Hubba, hubba!  In the movie, Westley is a farm boy that works for Buttercup.  She has fun ordering him around, calling him "Farm boy" but eventually falls for those baby blues… to be the peasant farm boy you'll need the peasant shirt, pant and boot.  It helps if you have that longer blonde hair, but not necessary if you have the right Buttercup by your side.
"As you wish."
Peasant Shirt, Natural, Medium
Distressed Cuffed Knee Boots
Peasant Men Costume
Princess Bride Princess Buttercup Costume
Buttercup was the girl that Westley worked for on a Farm in Florin before he was kidnapped by pirates. He left Buttercup to seek wealth for marriage and never returned. Buttercup is later betrothed to Prince Humperdinck where she gains "Princess" status.  Buttercup wears so many different beautiful gowns and crowns in the movie that you can't help but be jealous. She could have married a prince that would have given her all the most beautiful things in the world – but let's face it, he's no Westley.  *drool* Here are some gorgeous Princess Bride style gowns to complete your look.
Princess Medieval Renaissance Gown
Elegant Medieval Renaissance Gown
Princess Bride Buttercup Costumes
You could also piece together your own Princess Bride Buttercup costume by purchasing a white renaissance peasant dress and crown.  What's nice about making your own costume is that the dress you buy is most likely going to be of a higher quality and last you longer.  A Princess Bride Buttercup dress is timeless, really you could wear something like these any time – you just might want to save the crown for Halloween only.
"Westley and I are joined by the bonds of love. And you cannot track that, not with a thousand bloodhounds, and you cannot break it, not with a thousand swords."
Square Neck Medieval Renaissance Dress
Peasant Renaissance Dress Layered Stunning
Buttercup Princess Bride Crowns
One thing in the Princess Bride movie that will leave you breathless is the crowns and headpieces that Buttercup wears.  The costume and wardrobe designer for the movie has impeccable taste because there was never a moment where Buttercups beauty wasn't captured perfectly by the outfit she wore.  With her white peasant gown, Buttercup wore a floral bridal tiara.
Rhinestone Crystal Flower Leaf Pearl Bridal Tiara
SC bridal Tiara Comb With Crystal Flowers
Princess Bride Fire Swamp Costume
In the fire swamp, the Princess Bride, wore a red peasant gown.  It's there where she realizes the identity of the Dreaded Pirate Roberts who is her true love Westley. Buttercup's red peasant gown has long sleeves and a gold sash belt around her waste. You can get this look by piecing together something similar. The nice thing about this is that you can wear it all the time, not just at Halloween.
"You mock my pain."
Dress Peasant Renaissance Red
Gold Sash Belt
Red Flat Slouchy Boots
Princes Bride Costumes Adults
Buttercup, Westley, Fezzik the Giant, Inigo Montoya, Vizzini and Prince Humperdinck costume ideas are all on this page.  The Princess Bride costumes work for groups or couples, there are more male roles than female roles for this costume idea.  If you're going to an 80's party, Princess Bride costumes are memorable and distinct. Other characters (not included on this page) are Miracle Max and his wife, Valerie. The Impressive Clergyman is the one who is to marry Buttercup and Prince Humperdinck who clearly cannot pronounce his "R's" and "L's"
Inigo Montoya Princess Bride
"Hello. My name is Inigo Montoya. You killed my father. Prepare to die."
Inigo Montoya Princess Bride Halloween Costumes
Besides Buttercup and Westley, the next most memorable character is probably Inigo Montoya for most people.  If you're going to dress up in an Inigo Montoya Halloween costume, you have to make sure you practice saying his famous line with an accent.  I love Inigo Montoya, he's so funny, charming and that accent is so cool.
Princess Bride Inigo Adult Costume
Princess Bride Inigo Montoya Costume T-Shirt
Inigo Montoya Halloween Costume
You could also piece together your own Inigo Montoya costume if you wanted to from a peasant Renaissance style outfit.  You're definitely going to want a sword too, especially if you're doing group costumes with Westley.  In the movie they have a famous fencing scene together – don't forget his sword!
Male Renaissance Vest, Black, Medium
Renaissance Adult Shirt White One Size
Men's Carribean Distressed Boot
Princess Bride Fezzik Halloween Costume
Fezzik, the big lovable giant slave to Vizzini from Greenland.  He's buddies with Inigo and later joined forces with the man in black, Westley. He's part is played by a real-life giant, so you're going to have big shoes to fill – literally!  Here are some ideas you could do for your Fezzik Halloween costume.  He had that big afro hairstyle and peasant clothing.
"You never said anything about killing anyone."
Afro Fezzik Hair Style Wig
Peasant Shirt, Natural Color
Medieval Brown Knickers
Princess Bride Vizzini Halloween Costume
"Inconceivable!!"
The most unique of the Princess Bride costume ideas is the Vizzini Halloween costume.  His costume in the movie so detailed that there's almost no way to duplicate it.  I don't know of anywhere that sells something with real Sicilian embroidered menswear from the 1600's?  What I would do in this case is go with a poncho.  It's pretty darn close.  You can get some
Mexican Blanket Woven Hoodie
Ellie Shoes Men's 121-JACK 1
Bald Wig (Standard)
Princess Bride  Prince Humperdinck Costume
"Tyrone, you know how much I love watching you work, but I've got my country's 500th anniversary to plan, my wedding to arrange, my wife to murder and Guilder to frame for it; I'm swamped."
Prince Humperdinck was one well-dressed prince. He had the most noble of royal outfits that he wore in the movie.  Here are some Prince Humperdinck costume styles that you could use this Halloween. If you're going in a group of people in Princess Bride Halloween costumes, it will be unmistakable that this is Prince Humperdinck. Especially if you can talk like a snotty, stuck-up prince. Prince Humperdinck was arranging to have Buttercup murdered on their wedding night to go to war with Guilder, quite the charmer indeed.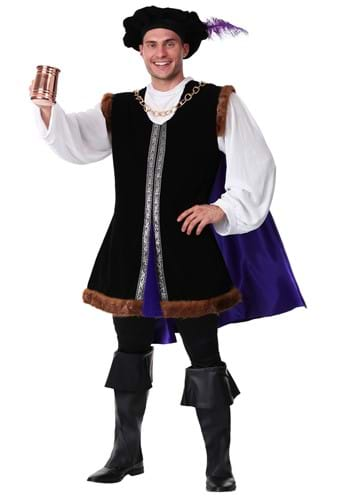 Noble Renaissance Man Costume

Designer Collection, King Costume
Princess Bride Movie Quote Poster
"As You Wish" Poster Available at Amazon
Best Movies Costumes
Buttercup was played by Robin Wright.  She was also Jenny in Forrest Gump (another cool movie costume idea).  If you're going in couples and groups, here are some more cool movie costume ideas for Halloween.