Cheerleader Halloween Outfit
Kid Cheerleader Costume
Child Cheerleader Outfit
Here you will find lots of kids cheerleader costumes for Halloween or Mardi Gras or costume parties. Lots of little girls aspire to be a cheerleader and love to wear them all year round too, not just at Halloween. Child cheerleader uniforms are fun for Halloween and easy to make too. And they're easy to put together from clothes you already have and are really popular with kids and girls too. A cheerleader costume is one of the easier homemade Halloween costumes for kids, so I've included patterns and accessories to help you make one.
I have concentrated on cheerleader costumes for kids, but there are also some for adults further down the page. If you want a cheerleader Halloween outfit you will definitely find it here. (and yes, I was a cheerleader once upon a time.)
In a hurry? Click here for cool cheerleader costumes for Kids!
Pink Cheerleader Costume
Cheerleader Halloween Outfit
Darling pink satin cheerleader costume for girls. A very cute cheerleader Halloween outfit! It runs a little small, so get a size bigger than normal. This cute costume will provide hours of fun for your girl who loves pretending to be a cheerleader. Fun long after Halloween too, and all that jumping around is good for dissipating energy! So I would encourage it.
 Let's Pretend Child's Cheerleader Camp Costume
Dallas Cowboys Cheerleader Costume For Kids
Child Cheerleader Outfit
One of the most popular cheerleader costumes for girls. And definitely the most popular of the NFL Cheerleader Costumes. The Dallas Cowboys are legendary cheerleaders and their costumes are very popular as Halloween costumes for teens and girls. Especially in Texas. This one is for the wee ones. Look at all that satin and those boots. How cute can you get? (If you want to make a Dallas Cowboys cheerleading costume, check out one of the videos below for how to do it!)
 Dallas Cowboys Cheerleader Costume
Minnie Mouse Cheerleader Costume
Kid Cheerleader Costume
This Minnie Mouse cheerleader costume for girls and toddler girls who love Disney will wow them! Be Mickey's bride for Halloween. A really fun child cheerleader costume! And after Halloween is over, it will be great for gymnastics or skating or just playing dress up. Pretty sure my granddaughter wants this one. She loves Minnie and pink so it's perfect for her. What a great little cheerleader Halloween outfit!
 Disguise Disney Mickey Mouse Clubhouse Minnie Mouse Cheerleader Girls Costume
 Cheer Star Shirt!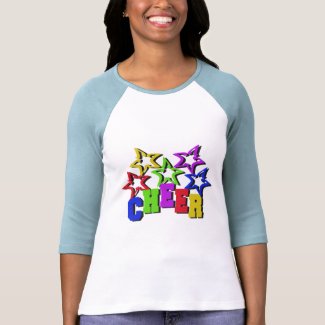 Cheer Stars Shirts by tshirtmeshirt
Look at Multiple T-Shirts online at Zazzle.com
All Star Cheerleader Costume
Child Cheerleader Outfit
This cheerleader costume for girls has great reviews for having a wonderful fabric and being very well made. A wonderful costume that will last so you can use it again. It would work for gymnastic routines too. Pink and brown is a very popular color combination so this one is a very trendy Halloween cheerleader costume too.
 California Costumes All Star Cheerleader Child Costume
Spirit Child Cheerleader Costume
Child Cheerleader Uniforms
One of the cutest kids cheerleader costumes! This one fits up to size 6x girls. Just add cool cheerleader pom poms and some cute socks and athletic shoes for bouncing around. Three cheers for the red, white, and blue! One of my favorite ones on this page!
 Disguise Superstar Spirit Toddler Costume
Deluxe Cheerleader Child Costume
Child Cheerleader Halloween Outfit
Dressy and sparkly cheerleading costume for kids will delight any little girl for Halloween or Cheer camp. One of the most popular cheerleader costumes for girls because little girls love their shine, and this one really does shine. It's a favorite at Amazon. It would be great for skating too. Really great for someone who loves red or hates pink!
 California Costumes Patriotic Cheerleader Costume
I Love Cheerleading T Shirt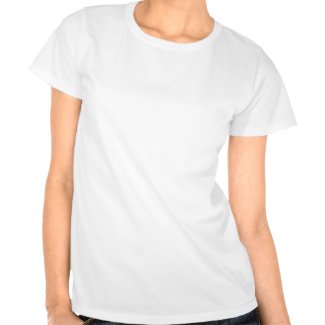 I Love Cheerleading Tshirts by Specialinterests
Design personalized photo t-shirts at Zazzle
Football Cheerleader Costume
Buy NFL Cheerleader Uniform
Very similar to a Dallas Cowboys cheerleader costume,(pretty sure most people would think it IS a Dallas Cowboys cheerleader outfit, but it's not really authentic) this cheerleader outfit for teens is sure to please a would be NFL cheerleader. Includes the top, shorts, and tops that you add to white shoes to make them look like boots. The hat is not included. But just get a white hat and glue some blue stars on it and maybe add a row of blue ribbon on the edge to get the look of the hat here.
 Star Cheerleader Teen Costume
Glee Cheerleading Costume
Halloween Cheerleading Costume
Based on the Glee TV show, this cheerleader costume for teens will be a hit! Authentic Glee cheerleader costume includes a tank top, skirt, and pom poms. Perfect for a cute Halloween or Glee party!
 Rubie's Costume Women's Glee Cheerios Teen Cheerleader Costume
Football Cheerleader Costume for Girls
Cheerleader Costume Teens
Football cheerleader costume for girls fits up to age 14. Perfect for Halloween or any costume party. Just add cute shoes and socks and you have a spectacular costume! This outfit would also work for a skating outfit. Just add ice skates or roller skates and you are ready to sparkle in the arena!
 Fashoutlet Women's Musical Uniform Fancy Dress Costume Complete Outfit
Cheerleader Costumes Kids
Make Your Own Cheerleader Halloween Outfit
Homemade Cheerleader Halloween Outfits Kids Will Love! If you want to make a homemade cheerleader costume it can be helpful to use a pattern. This pattern includes several different styles so there is sure to be a style that you or your little one will adore. This way you get to choose the colors for a unique outfit. Lots of Cheerleader Costume ideas in this pattern. Make a cheerleader top; make a cheerleading skirt, make a cheerleader costume. Make a whole cheerleading outfit.
 Simplicity 7937 Vintage Sewing Pattern Girls Cheerleader Majorette Skating Costumes Size 8
Don't forget to get some pompoms if your costume didn't include them, and maybe some cute socks and athletic shoes!
Homemade Cheerleader Costumes for Kids
Make a Cheerleading Outfit
Video to help you learn how to make your own cheerleader costume. Or if you need directions to make a cheerleading skirt for under that letter sweater, those are here too. Instructions and lots of tips to make your outfit be the coolest one!
Cheerleader Costumes Adults
Dallas Cowboys Cheerleader Costume
Buy NFL Cheerleader Uniform
The Dallas Cowboys Cheerleader Costume is the most popular football cheerleader costume of all the NFL cheerleader costumes. Football cheerleader costumes are really popular in general but this one is just iconic! Little girls in Texas start young wanting to be a Dallas Cowboys cheerleader. Cheerleader costumes for adults all pale in comparison to this one. Huge Dallas Cowboys fan here. Can you tell? My family is from Texas. But seriously, isn't this a cute costume? Top, vest, and skirt are the only items included. You need white boots to complete this look.
 Dallas Cowboys Cheerleader Costume – Large – Dress Size 14-16
Laker Girl Cheerleader Outfit
Buy NBA Cheerleader Costume
If you want to be an NBA cheerleader for Halloween you will be wanting the coolest one and of all the adult basketball cheerleader costumes, a Laker Girl Costume is the most wanted one, especially on the West Coast. This one looks totally authentic. All sizes are available, just click on the photo to see your size.
 Lakers Cheerleader Adult Costume Size Medium/Large (10-14)
I Love Halloween and I Was Once a Cheerleader
I still dress up every year on All Hallows Eve, as it was once known, and hand out treats to all the little visitors. I love seeing all their little costumes every year, and I love all the decorated lawns when I walk around the neighborhood. Here where I live there is almost as much outdoor decoration at Halloween time as there is at Christmas. I also love to get out my cheerleader Halloween outfit to wear while handing out the treats.
And yes, I was a cheerleader once, even though I have no idea how I got elected since I was probably the most spastic one in the history of that school. Learning all those routines was hard work, and cheering itself is also very hard work. (I lost weight from all that exercise.) It was so fun being a cheerleader though and sharing in the cheerleading sisterhood, going to cheer camp and all those practices where we worked out routines and gossiped about all our classmates, and ate junk snacks and stayed up all night listening to music and doing our hair and nails. Some of my fondest memories.
~Heather